Is Elementor in 2019 the best WordPress Page Builder Plugin?
Elementor, a page building plugin that helps you build a WordPress site without any hitch; and like a pro!
What exactly are the features of this page builder plugin that makes it so distinct and what has been its performance? And why and when should you use the Pro version??
In this extended review i show you what Eelementor and Elementor pro is. 
And why it is by far the best page builder plugin on the market!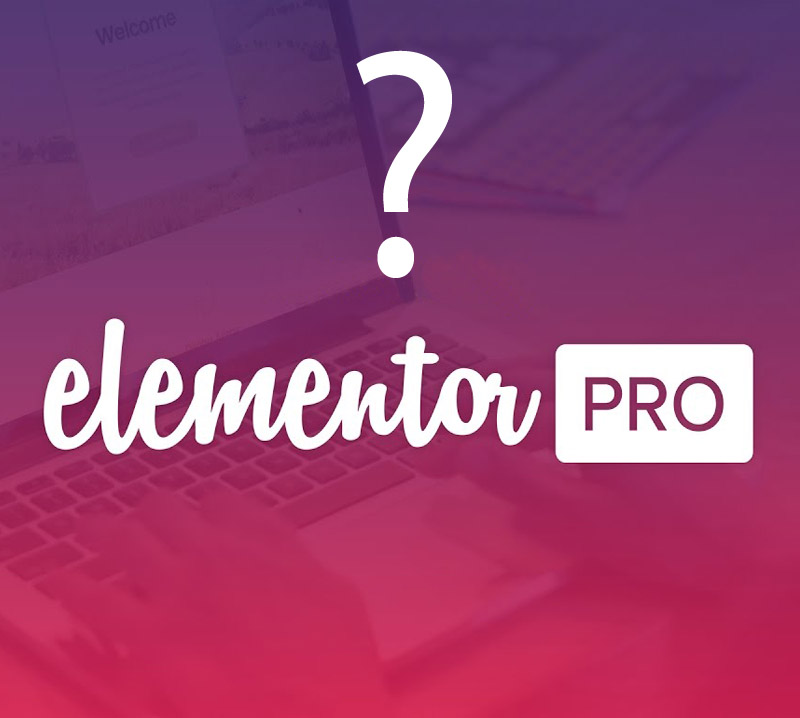 First, you would have to understand what a WordPress page builder Plugin is.
A WordPress page builder plugin is a tool that enables you to create any page you desire by letting you drag and drop the blocks of content to any location you want on your webpage. Numerous page builders will give you the option of front-end editing which will enable you to make live editing without going through the hassle of switching between the webpage editor and preview page. How cool is that? Also, every page builder is meant to help you engage in building your website with the least worries even if you are not a fan of coding and figures. You wouldn't need to grab a DIY book at all or hassle over getting the best web developer to arrange the website to your taste.
Now, Let's get started with the stuff Elementor is made of
Like you have seen from above, Elementor is a WordPress Builder plugin that stands inches taller than other tools like it. With its visual drag and drop interface, along with a wide array of easy to identify elements, you can slip right into the process of organizing the content on your page. It's easy to use as it requires you to use your cursor to drag the elements and then arrange the blocks in the perfect way you envision.  As a result it gives you dynamic websites. And above all it is fun to use!
The best part? It has been installed for a whopping +1000,000 times which shows that it ranks top of the chain of WordPress page builders available.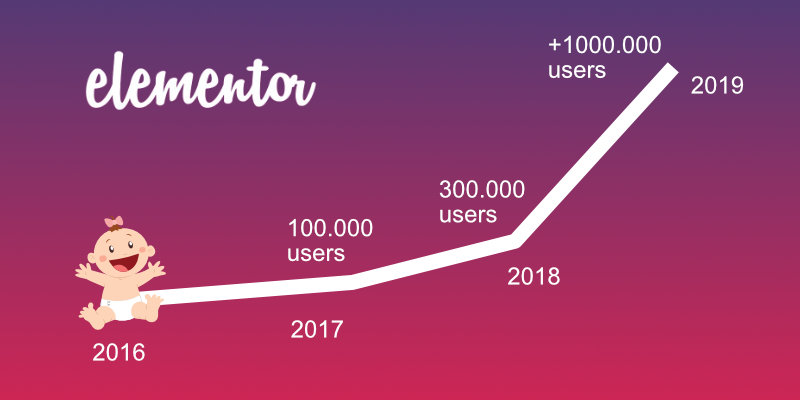 Use Elementor to create post and pages
Immediately when you add a new page or load up an existing page in your page editor, don't panic at all. Just look in the WordPress where the Edit with Elementor button is. Now click your mouse on the tool.
Yay! Now you have completed the first stage, and you will be directed to the interface page.
Click on the plus and if you wish to start something new.  Add New Section.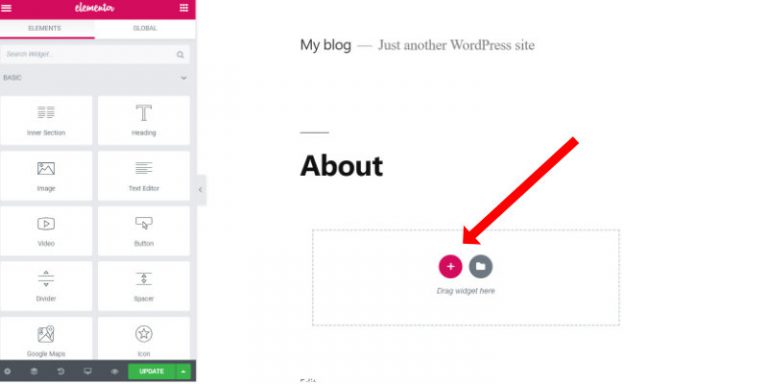 Next Choose a column you want to use
Next 1: click on the "+ button" in one of the collumns -or on the "nine dots"– to show the widgets again. Next 2: you can drag a widget to the place of your needs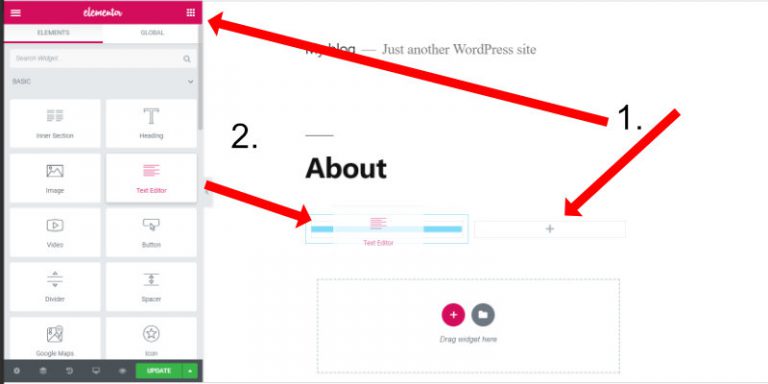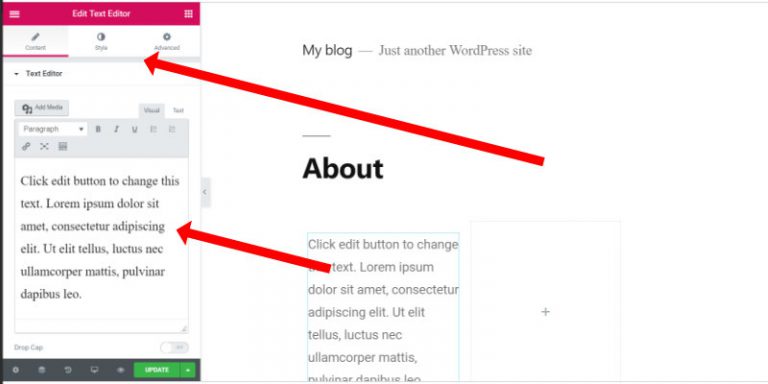 Now on the left edit the settings. It is that simple!
To make it easier for you, you can use more than 300 already created templates where you can get at the "Add Template" button. You will get named pages and blocks there. From the library, you can load the template by clicking customize and then publish. As you See, it's easy!
Extensive Set of Elements & Templates
Some page elements and blocks are included in the free version of the plugin. All the 300 are available in the PRO version.

Within your Elementor plugin, you will find many widgets that have been tailored for you. It provides widgets for your unique website content such as headlines, buttons, and even Google maps. There are much more! Along with Elementor widgets, you can use default WordPress widgets, and Elementor is a unique tool that helps to integrate with every theme and plugin that you have installed. And so it does much more, it adds your activated theme to the page editor.
Moving ahead, you should always try to save your design as a template to reuse it on other pages in your website. Just click Save Options and save as Template. With your new template saved, you can easily insert the custom designed template on the page you load. Another benefit is that the template can be exported to other personal websites which makes it easy for you. No need to rebuild from the scratch.
Responsive Design Controls
With Elementor, you can design your page to fit in with any kind of device that your visitors use. Within the plugin, you can easily switch to tablet and mobile view to see firsthand how your visitors will view your site. you can specify styling elements per view!
All the widgets from Elementor free.
These are the widgets you get in the free version of Elementor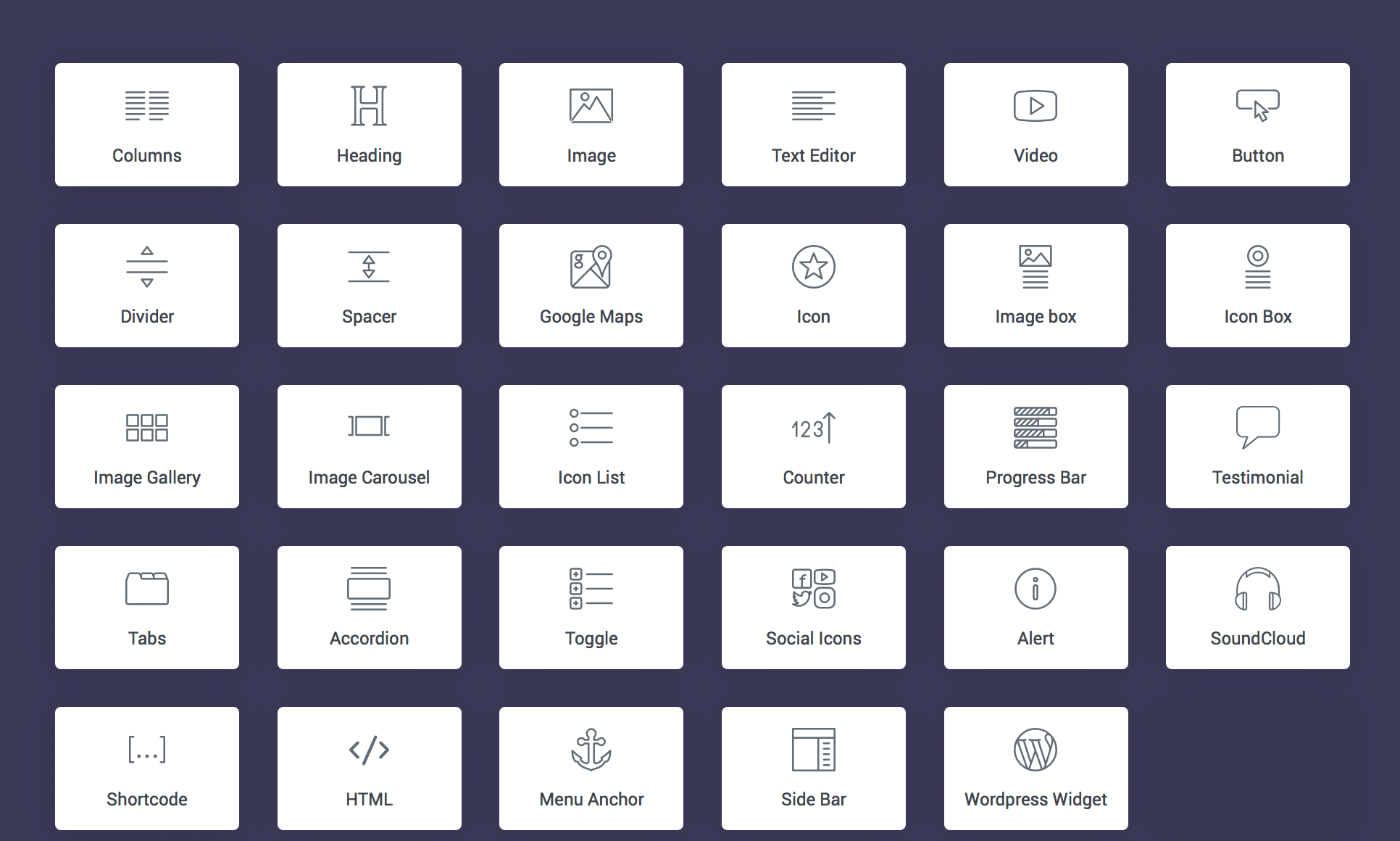 Then there is the PRO version!
Are you a web developer or in the need of display post grids, Woocommerce products and you want the full control of it. Then the Pro Version is for you! Late 2018 they came even with the option to style headers and footers, so you can style the whole site like a pro!
Some highlights of the PRO are:
Header and footer editor- You can edit both without coding!
Global colors and Typography- with this you can create a cohesive design that would align with the whole site
Extensive
Typography Options- With access to more than 800 Google fonts and insert your fonts!,
eCommerce widgets: Do you want to build an eCommerce page? There is a pre-built in WooCommerce widget, pricing tables and price list widgets that you can use to customize the page.
For me the post grid is gold!
CSS editor per widget.
Elementor Pricing and support
The basic version of Elementor is a freebie on the official WordPress plugin repository. Also with this version, you get a good number of widgets that can build a simple website.
Do you wish to go pro? If you are more serious about webdesign, you should go for the Premium version that has extensive access to the widgets, templates. 
The three pricing plans are:
Personal that operates for 1 site,  $49
Business for 3 websites $99 
Unlimited for-you already can see- unlimited sites. $199
The lads at Elementor make it super easy for users by providing tutorial video's that are more detailed than this website content, and you can easily get in touch with them through emails.
In short: Also in 2019 Elementor easily takes the crown of the best WordPress Page Builder Plugin with more than 4.8 stars out of 5. Yeah. It does deliver on what it promises since everyone can use it without feeling dizzy. The great updates of this plugin will continue to do so in 2019!
As a webdeveloper I have the unlimited PRO version and use it for all my clients!!
Pros
+ A solid plugin with great support.
+ Great widgets. A specially the PRO
+ Complete.
+ Easy installation!
+ Responsive design editing.
+ Great vallue for money!!!!
Cons
-None